Central South University (CSU) Vice President Chunyang Chen led a delegation of deans and faculty members from the School of Civil Engineering to visit four world ranking universities in the U.S. and Japan to expand relationships, increase the number of international research collaborations and develop new student exchange opportunities from Jan. 16-23, 2016. This eight-day visit launched CSU's another round of efforts to strengthen the university's international programs. It will build on multiple research initiatives that CSU professors already have in place with American and Japanese counterparts and leverage CSU's and its counterparts' joint interests in issues as diverse as engineering, technology, and medicine. The four top-ranked universities visited were the George Mason University and the University of Illinois at Urbana-Champaign (UIUC) in the U.S., as well as the University of Tokyo and Kanagawa University in Japan. Other members of the delegation included the Secretary of the CPC committee, Prof. Qiwei Jiang, the Deputy Dean, Prof. Xuhui He, and Assistant Professor Yuanjie Xiao, all from the School of Civil Engineering.
While visiting UIUC, the CSU delegation held group and individual meetings with university leaders and researchers. They first met with the Interim Provost and Vice Chancellor for Academic Affairs, Prof. Edward Feser. Vice President Chen and Provost Feser discussed existing and future collaborations across a range of subjects, including engineering and medicine. Topics discussed included potential cooperation on joint education programs, cutting-edge research innovation, and medical education and research. Provost Feser said:" We are delighted to welcome to UIUC today such a senior CSU delegation, from a leading academic center in China with which UIUC not only shares great similarity but also already has significant connections. I hope this visit will set our student exchange programs and research partnerships with CSU on a path to go from strength to strength." Vice President Chen commented:" CSU cherishes its collaborations with UIUC. We have recently recruited several UIUC graduates as new faculty members such as Dr. Xiao; meanwhile, we have also invited UIUC's world-renowned faculty members to serve as our guest professors, such as Prof. Erol Tutumluer from your department of Civil and Environmental Engineering (CEE), who was just competitively selected to be honored by China's Ministry of Education as the 2016 Yangtze River Scholar. Thanks to such long lasting ties and friendship between the two universities, the cooperation can be extended across a much wider scale. We welcome more interactions among the students and professors from both universities to bring some real and practical projects to fruition." Then, Vice President Chen attended the signing ceremony of the Memorandum of Understanding (MOU) and the "3+2 BS+MS" program agreement between CSU and UIUC and signed both documents into effect together with his counterpart, UIUC's Vice Provost for International Affairs and Global Strategies Director, Dr. Reitumetse Obakeng Mabokela. Other members of the UIUC welcoming delegation that attended the ceremony included the Director of Illinois Strategic International Partnerships, Dr. Tim Barnes, the Director of International Programs of the CEE department, Prof. Erol Tutumluer, and the International Visitors and Protocol Specialist, Ms. Lauren Karplus. During the visit, the CSU delegation also met with UIUC's Executive Associate Dean of College of Engineering, Prof. Martin D.F. Wong, Head of the CEE department, Prof. Benito Marinas, and Associate Head and Director of Graduate Studies and Research of the CEE department, Prof. Jeffery Roesler. Both sides had fruitful dialogues and exchanged visions regarding undergraduate study abroad program, summer camp activities, scholarly exchange opportunities, and research collaborations at the level of Civil Engineering programs and beyond. The CSU delegation completed its UIUC visit by touring the world-class research facilities housed at the Newmark Structural Engineering Laboratory (NSEL) and the Research & Innovation Laboratory (RAIL) for railway infrastructure. Such tours were guided respectively by Prof. Bill Spencer, Director of the NSEL, and Prof. M. Rapik Saat and Research Engineer Dr. Yu Qian, both with the Rail Transportation and Engineering Center (RAILTEC).
http://cee.illinois.edu/international/centralsouth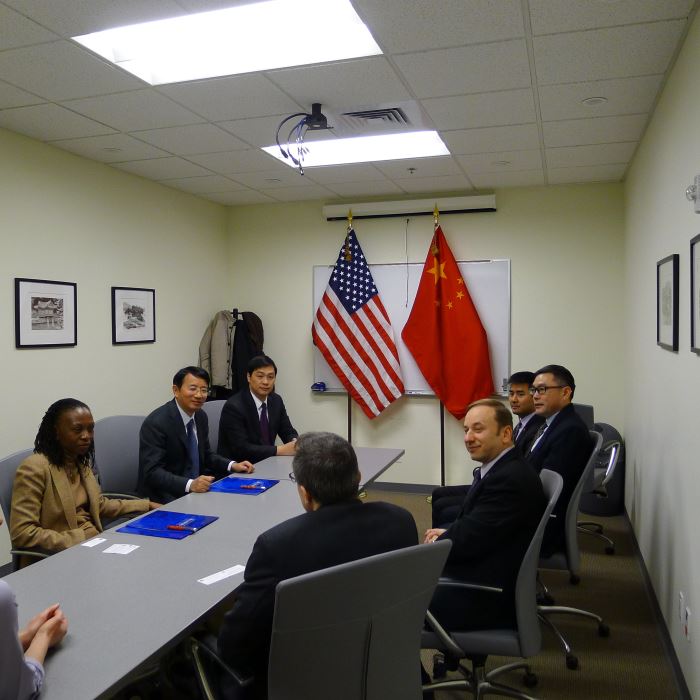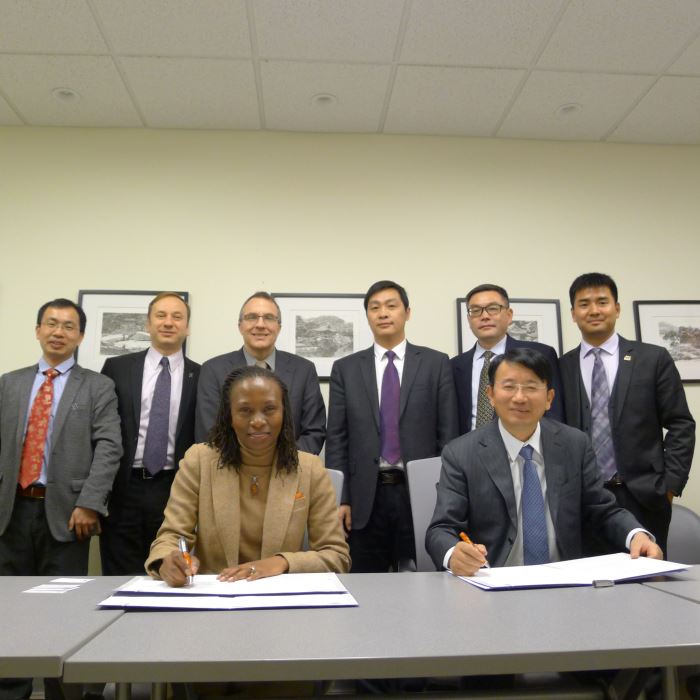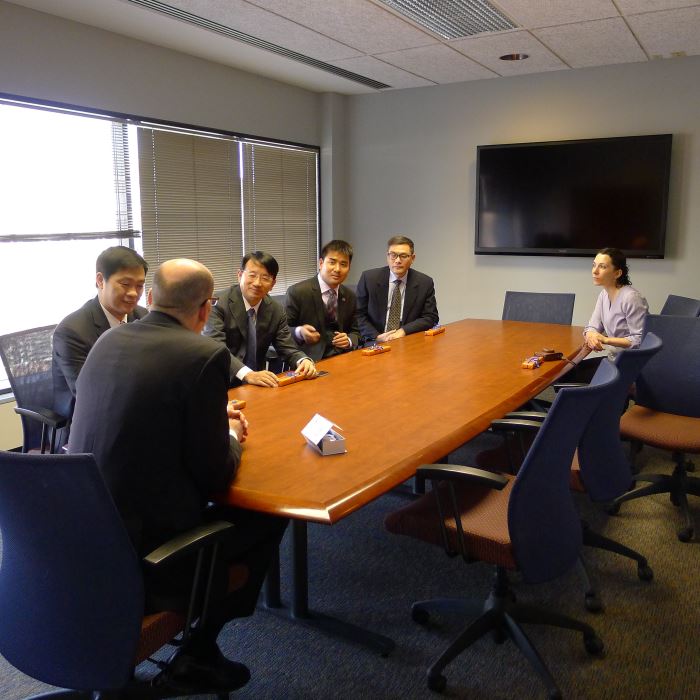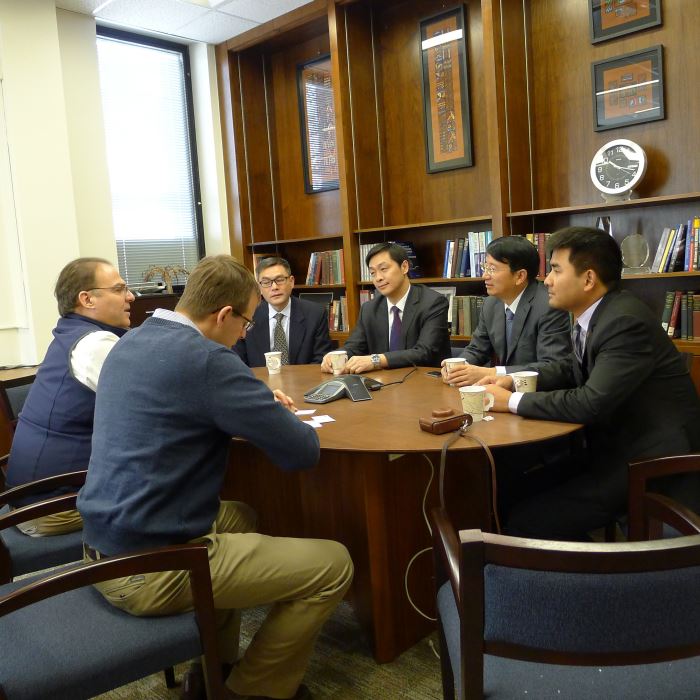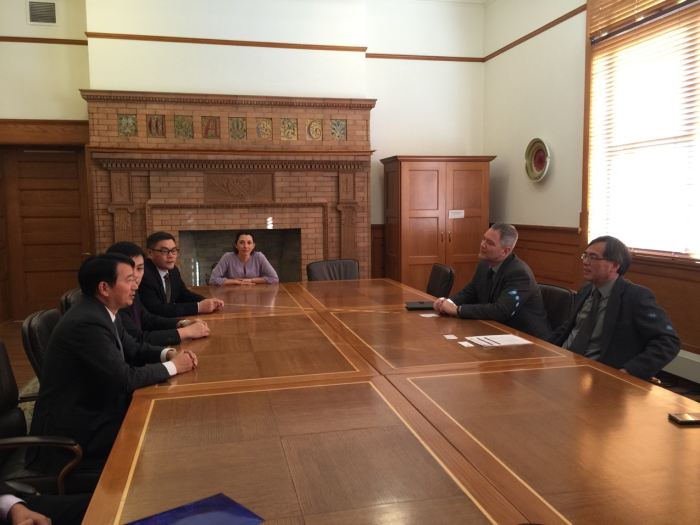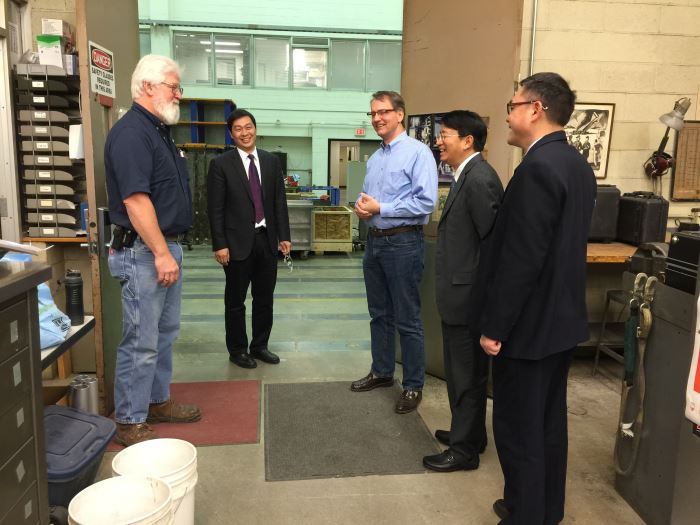 In Tokyo, the CSU delegation met with the Dean of School of Civil Engineering at the University of Tokyo, Prof. Takeshi Ishihara. Both sides first had meaningful discussions and researched tentative agreements to establish joint education and scholarly exchange programs, as well as to expand existing research collaborations. During the visit, Prof. Ishihara also held seminar presentations for the CSU delegation to interact with his graduate students and showcased his world-class wind tunnel research facility.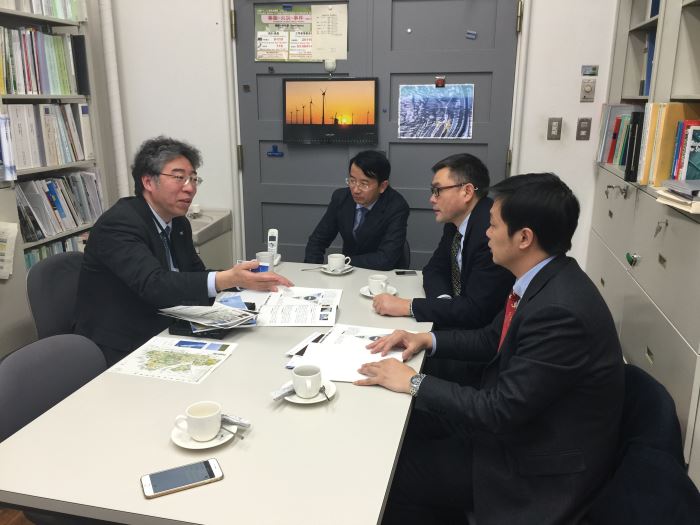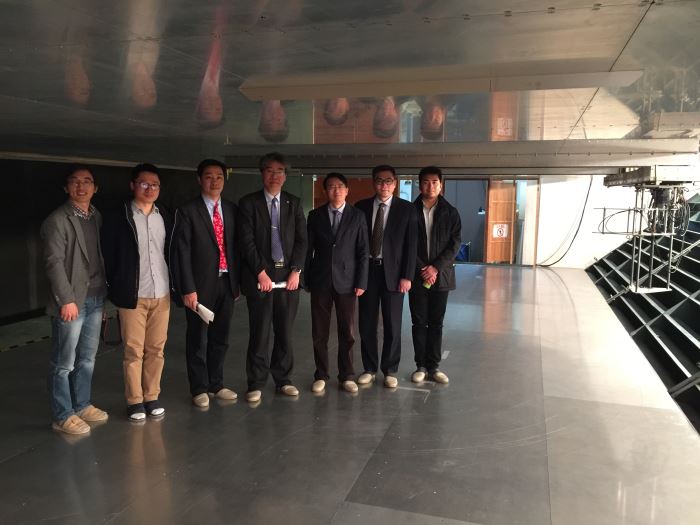 During this eight-day visit, the CSU delegation also made stops in Washington, D.C., U.S. and Yokohama, Japan, as invited by Prof. Jim X. Chen at George Mason University and Prof. Yan-Gang Zhao at Kanagawa University to visit their campuses and laboratories, respectively. While visiting both universities, the CSU delegation also discussed with its counterparts the efforts to work across disciplines and cultures and drive cutting-edge research collaborations.